Refresh Bath Salts by Hopscotch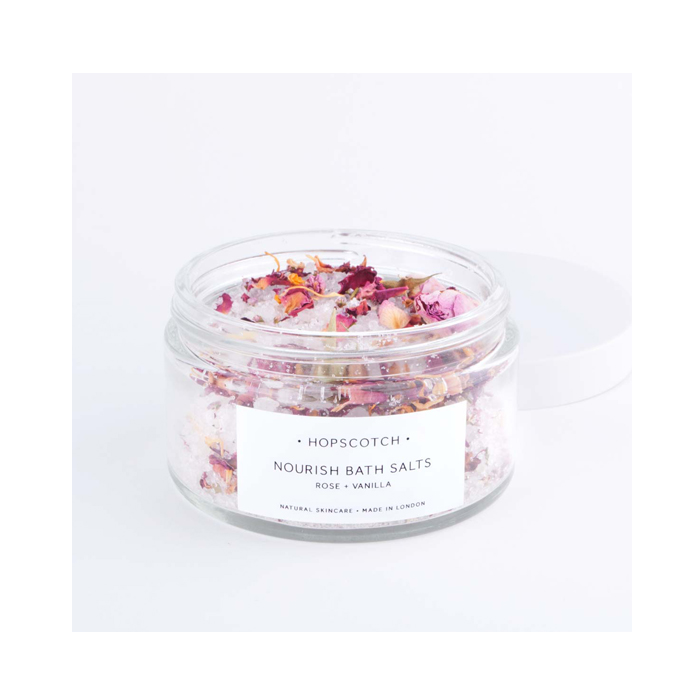 Refresh Bath Salts by Hopscotch
Hopscotch Refresh Bath Salts are a cleansing and hydrating blend of mineral rich dead sea salts, to draw toxins out of the skin, and epsom salts to relieve muscle aches and pains. Invigorating lemongrass and zesty grapefruit essential oils make your bath revitalising, while calendula, cornflower, and heather petals add a special touch to this energy boosting mix.
Salts are a great addition to your beauty regime as they help to retain the skins natural moisture balance. They act as a humectant, drawing moisture to the skin.
Add a handful of these salts to a warm bath and mix to dissolve.
Every single jar of Hopscotch Refresh Bath Salts has been carefully designed, formulated, and produced by hand in small batches in our London studio. We believe in all natural skincare that you can feel good about putting on your body. None of our ingredients or products have been tested on animals, and this product is vegan.
150g glass jar.